Childhood obesity is one of the biggest health risks to our kids today.  Our generation and our children may be the first in history to have shorter life spans then their parents.  This is a sad state and directly related to our changing lifestyles as more technology enters our life our activity levels have dropped.  Our diets given may family's hectic lifestyles have worsened.  There's a growing amount of evidence how important adequate sleep is in our overall health and rates of obesity.  Check out this brief story or click on the link for the expanded article from the journal Pediatrics.
Early preschool bedtimes may reduce teen obesity risk
Ten percent of preschoolers who went to bed by 8 p.m. were obese during adolescence, compared with 16% and 23% of those who went to sleep between 8 p.m. and 9 p.m. and those who slept after 9 p.m., respectively. The findings in The Journal of Pediatrics were based on data involving nearly 1,000 children born in 1991 who were followed from ages 4.5 to 15.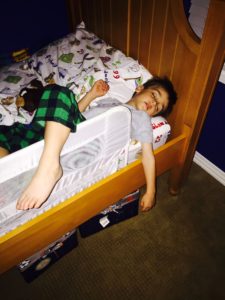 Social Share