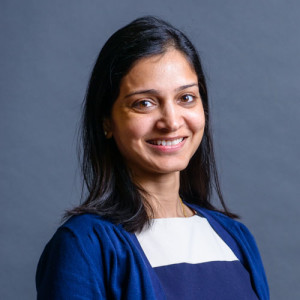 I was born and raised in India where I did my medical training. After working for a few years in India, I came to the U.S. for my Pediatric Residency at New York Medical College-Metropolitan Hospital, New York. I have been in love with Pediatrics since the first day of my medical school and that love continues to grow. I am continually impressed by the honesty, innocence, happiness, and impressionability of each child I meet. To see how these qualities change as each child grows into adulthood is priceless. I simply could not imagine doing anything else!
I feel that it is a great privilege to care for children from the time they are brand new babies until they leave for college. I like to be a resource and a guide for parents as they navigate the path of parenthood.
My clinical interests include ADHD and obesity. Talking and addressing any questions that 'new parents' have is also my passion. Early days of parenthood can be stressful and I try to do as much as I can to make sure it is a pleasurable experience for them.
I thrive on family, friends, and the freedom to explore the beautiful surroundings here in Colorado. I love to be outdoors enjoying the mountains or the many scenic parks of Denver. Running, cooking and reading are some of my favorite pastimes.
I feel very fortunate to be part of the Peak Pediatrics team where we have a great group of supportive providers and staff that works together to provide excellent care for our patients.