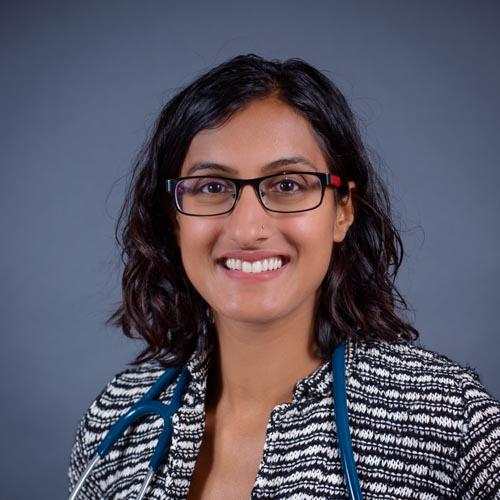 Dr. Rao was born Xenia, Ohio and spent most of her life in a small town in Tennessee.  She attended Dartmouth College for her undergraduate degree in Anthropology and Chemistry where she fostered her passion for international health and community outreach and realized medicine was her calling. She then returned home to Tennessee for medical school at Vanderbilt University and completed her pediatrics training at University of California San Francisco.  Dr. Rao chose to focus on primary care pediatrics because of her desire to be a support system for families in both joyous and difficult times.
She met her husband and started her family in California and also learned of her new love of the outdoors through cycling, backpacking, camping, and hiking. She practiced primary care pediatrics in California before she and her family decided to move to Colorado.
She joined Peak Pediatrics in 2016 and is honored to care for families in this community.
Her practice is based on family-centered advice, pertinent resources and evidence-based care for your child. She has a particular interest in child advocacy, community-based interventions, and mental health support to improve the overall well-being of children, families, and their communities. She has experience working with youth in the juvenile justice system and with families with complex social, mental health and behavioral concerns.
Dr. Rao feels it is a true honor to wake up every day and spend her time building strong relationships with children and their families.
College:  Dartmouth College, 2006
Medical Doctorate:  Vanderbilt University, 2011
Internship/Residency:  University of California San Francisco, 2014